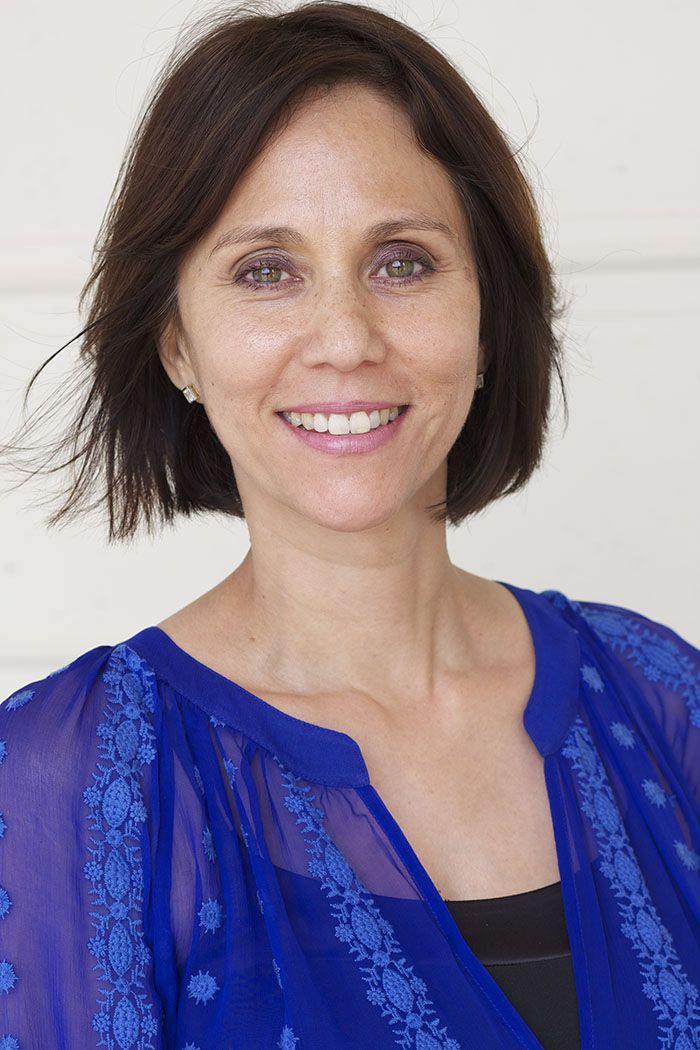 Dalini has been a licensed Esthetician since 1983. Her inner warmth and calm create a relaxing, nourishing experience for both women and men. Many of her clients have taken advantage of her skill and expertise for as many as 20 years.
As a lifelong learner, Dalini stays up-to-date with her practice by attending classes, seminars and workshops on a variety of cutting edge health and beauty topics. Whether you are most interested in addressing anti-aging solutions, acne, rosacea or a myriad of other skin conditions, Dalini can utilize a variety of methodologies to address your needs.
Dalini is unique in her style, since she approaches skin care holistically. Healthy skin is not only dependent on the products you use, but also on your lifestyle choices, good nutrition, and stress reduction. During your session, Dalini, will thoughtfully gather background information to personalize your skin care treatment so that you can achieve a successful result. Whatever your age or skin condition, you'll leave feeling relaxed, refreshed and radiant.
I have been Dalini's client for more than 15 years, following her to her San Rafael location. I have my regular lash and brow tints but have also had Microcurrent stimulation for arthritic pain in my hand. I love the enthusiasm Dalini has for new techniques and learning. In my hectic life, the calming effect of a visit to her office is my special treat to myself.

I have been going to Darlene for many years now and she does an amazing job! After I leave my appointment I always feel refreshed and beautiful! I would highly recommend Dalini Skin Care.

My skin looks amazing! I am 49 years old. I have been having monthly facials with Dalini for 15 years... I cannot tell you how many people have commented how amazing my skin looks. Youthful, glowing, radiant, healthy... Dalini is a wonderful esthetician and a beautiful person, inside and out. Make an appointment with her, you will be so glad you did!

Darlene is amazing! I know a lot of guys don't get facials but my skin feels and looks great every time I see her. My wife also sees Darlene and always looks years younger when she comes home. The best!

I look 10 years younger!" And I'm only 27 years old. Darlene gave me a makeover without using makeup. Forget makeup! Getting a facial from Dalini is like pure magic. I got a deep pore cleansing, deep firming and lifting facial. Her prices are great and I know you'll all go back.

I have been seeing Dalini for over 10 years now and every time my face and brows have looked great!! She is very professional and upbeat. I refer her to all my friends.

I have been getting facials from Dalini for over 16 years. The facials I get from her are spectacular for the face, healing for the soul and my entire being radiates. I feel that a facial from Dalini is truly a gift. I feel and look younger after emerging from her spa.

I have found Dalini to provide the best facials of my life. She has an intuitive, experienced sense of what will work best for you as an individual. I had some major problems as I hit a certain age and through her treatments and products she was able to get my skin back on track. Her prices are very reasonable and the whole experience is top notch.

Make an appointment for a micro-current facial. You will not regret it. People will notice your youthful and luminous skin and they will comment. People think that I am years younger than I look. I have been receiving treatments with Dalini for over 12 years. By the end of the 1.5 hour treatment I am a new women. Relaxed, Refreshed and Radiant.

I started receiving facials about 5 years ago after my niece threatened never to speak to her uncle again if I didn't spend time with her at the spa. Well five years later I'm hooked and have to say that Dalini Skin Care provides the best facials. Professional, knowledgeable, relaxing and you walk out feeling and looking good.

My experience of having a micro current facial was not only deeply nourishing to my skin, it was so relaxing that I found myself on a meditative journey of rejuvenation as well. Dalini's sensitivity to certain allergies and her presence to my needs was so much more than being an expert on skincare. This is a skin and "essence care" ritual that I will return to again and again to relieve stress and glow!