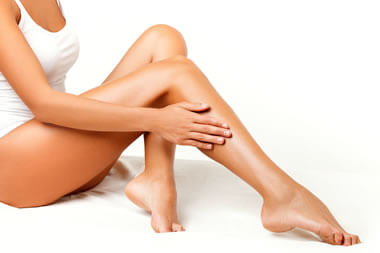 I have been receiving treatments with Dalini for over 12 years…cleansing, exfoliating, steaming, extracts and my favorite part - the micro- current, then comes the facial massage and upper back and neck massage, and I usually fall asleep during the masque. By the end of the 1.5 hour treatment I am a new women

Waxing Treatments
---
I use the highest quality wax, infused with soothing botanicals, so it's gentle on both you and your skin.
Eyebrow & Lash Tinting
If your eyebrows have faded with age, or your eyelashes are naturally light, eyebrow and lash tinting is a great way to define and enhance your eyes. I only use gentle products, and the color typically lasts about four weeks.