Buy Low Carb Foods and Drinks from Dr. Lipman's Amazon Store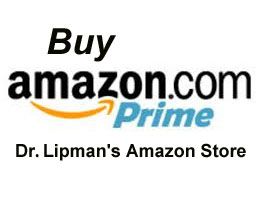 Finding the best foods and drinks for weight loss often involves a lot of shopping. This is especially true for the very low carb diet products which are difficult to find even in the largest supermarkets. If they are in the store, often they are expensive and in short supply. However, many can be quickly found and purchased on Amazon.com.
Dr. Lipman has searched Amazon.com to find the best low calorie and low carb products for his Miami Diet Plan, Keto Diet, New 800 Calorie HCG Diet, and the 2 Day a Week Fasting Diet. We have reviewed all products we recommend on this list for nutrition, and many for taste and ease of portion control.
Most products have less than 10 grams of carbs and as much protein as possible. In this collection of recommended low carb foods and drinks, you will find products appropriate for the Miami Diet plan, the Keto Diet, and phase 2 & 3 of the New 800 Calorie HCG Diet. Not all are low enough for the New 800 Calorie HCG Diet or the Keto Diet, but all are appropriate for the lower carb Miami Diet Plan.
Low Carb Foods from Amazon Prime (1-2 Day Delivery)
Whenever possible, Dr. Lipman selected products from Amazon Prime. This way you can not only get them at the best prices, but also within 2 days. The faster you get good food you like that is appropriate for your diet plan, the more successful you will be at sticking to it.
Non-Prime products were selected only if there was no Prime equivalent, or if the cost was less. Some non-Prime products are offered with free shipping from the merchant. Each of the links below will take you to the Amazon page(s) for that product, which includes other flavors and different size/quantity packages.

Notes:  Muscle Milk is "dairy free."








Note: Quest Protein chips are made of protein, not potatoes, they have 20 g of protein and only 5g of carbs.







Birdseye and Green Giant available at Amazon Fresh